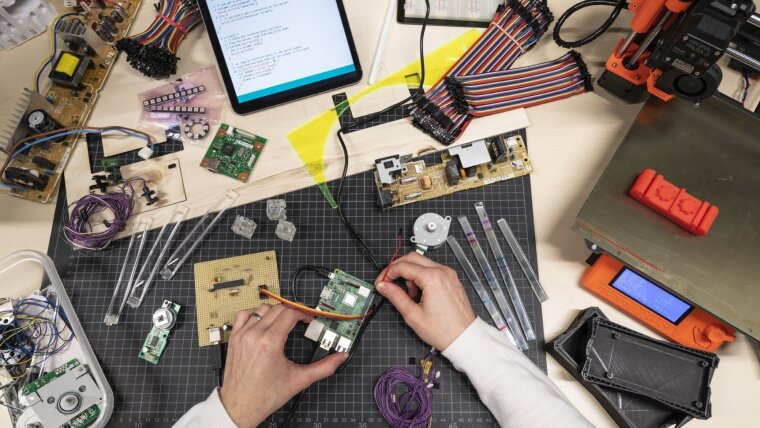 Lichtwerkstatt Jena
Open Photonics Makerspace - the first in Germany.
Open Photonics Innovation - ACP's Lichtwerkstatt
The Lichtwerkstatt is Germany's first Photonics Makerspace where citizens, researchers and companies with an interest in optics and photonics can gain free and easy-to-use access to state-of-the-art technical equipment (including AR/VR, 3D scanning, 3D printing, laser cutting, microelectronics) and the necessary know-how to realize their own ideas. In addition to representatives from companies and science, many dedicated master's degree students from physics, photonics, IT sciences and media management are the main Makerspace users. Thanks to our enthusiastic makers, the Lichtwerkstatt has meanwhile developed into a vivid space for creative work, sharing knowledge and joint experimentation. The Lichtwerkstatt offers permanent access, ideas, workshops, jobs and other opportunities to all our PhD students.
To get into contact with the Lichtwerkstatt team, please visit the project website link below.