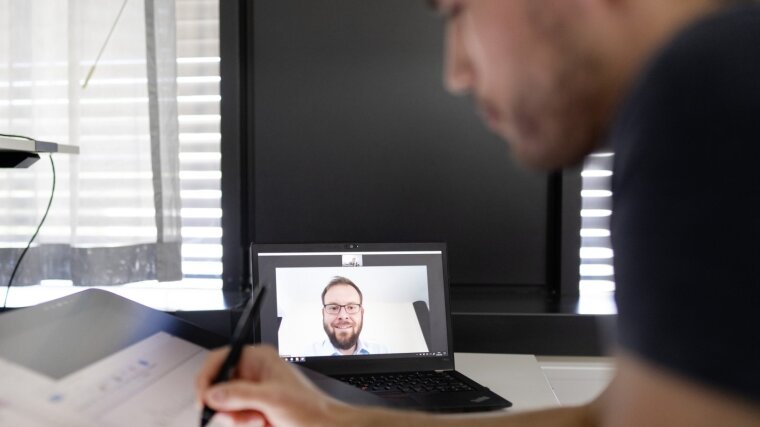 Digital Media Workshop 2021
Learning, Teaching and Presenting with Digital Media.
Digital photonics lecture.
Although the last one-and-a-half year has brought a huge boost in the use of digital media for learning and teaching, just having the new technology by itself doesn't mean that attractive and successful formats are created ad hoc. Quite the contrary. By trying to purely emulate formats of the analog world, the outcome is often even less attractive than the original. However, digital technology can have a huge impact for teaching and learning and improve virtually all learning situations if one keeps in mind certain guidelines and knows how to master the tools.
In this workshop, students learned how to plan and realize attractive formats. Covered aspects included designing the content as well as how-to's regarding the technical aspects of recording, streaming, emulating a digital whiteboard. The workshop was given by Dr. Thomas Kaiser (Digital Teaching Unit of the Max Planck School of Photonics).
The workshop took place on September 23, 2021 (online).