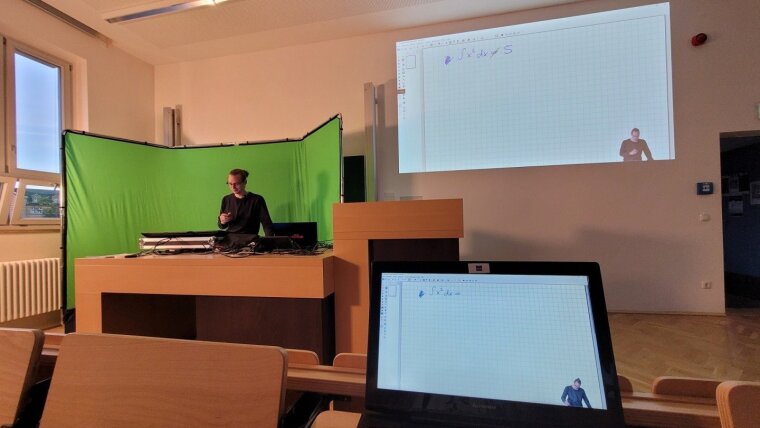 digiPHOTON
The digiPHOTON project aims to enable international students to fully study in the M.Sc. Photonics program digitally.
Jari Domke demonstrating ASP's streaming setup.
The digiPHOTON project is funded by the German Academic Exchange Service (DAAD) and aims to enable studying remotely through digitalization of the M.Sc. Photonics program and thus, to improve educational equity and equal opportunities. Abbe School of Photonics will successfully offer a comprehensively digitalized range of courses in symbiosis and equivalence with the on-campus courses within the M.Sc. Photonics program. This parallelized online and on-campus education offer is foreseen to be continued also in 2023 and further.
Digitalization of the courses is carried out at the module level. Therefore, every student has the opportunity to choose between the digital and the on-campus offer within each module. This allows the students to customize their Master's studies by deciding what is the most convenient and efiicient way for them to complete the modules: online or on-campus. Hence, the digiPHOTON project offers equal opportunities to all students who want to study at the M.Sc. Photonics program, regardless of their physical, family, work, or travel conditions.
Educational Video Example:
Video: Falko Sojka, Animation: Fabian Lukas