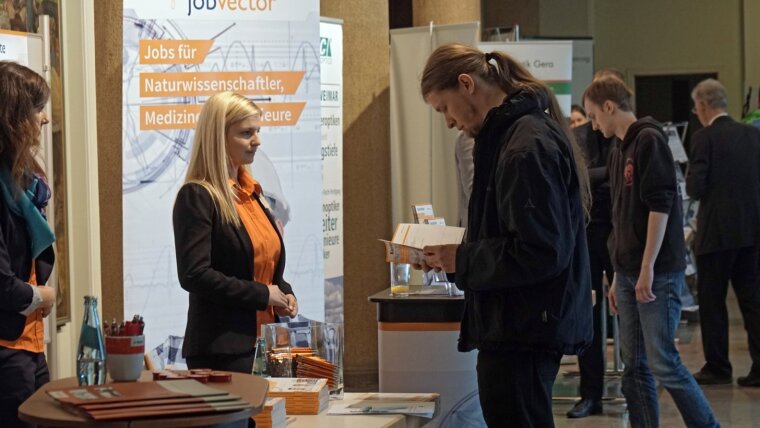 Jobs in Thuringia
In Jena and Thuringia, graduates of our School are offered numerous job opportunities and career perspectives.
Photonics Career Day 2015
This job portal is offered and regularly updated by the Thüringer Agentur Für Fachkräftegewinnung (ThAFF).
Would you like to load external content
[https://partner.thaff-thueringen.de//abbe-center-of-photonics#ansicht-list;seite-1;sortierung-publishDate]?
Yes, please load external content.